Thinking Corner
Three Women and Slain Savior: Mary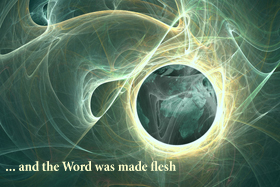 Why was it that only three women were standing and waiting on Mt. Calvary and even followed to where Christ was led?
Mark 16:1-6
And when the Sabbath was past, Mary Magdalene, and Mary the mother of James, and Salome, had bought sweet spices, that they might come and anoint him. And very early in the morning the first day of the week, they came unto the sepulcher at the rising of the sun. And they said among themselves, Who shall roll us away the stone from the door of the sepulcher? And when they looked, they saw that the stone was rolled away: for it was very great. And entering into the sepulcher, they saw a young man sitting on the right side, clothed in a long white garment; and they were affrighted. And he saith unto them, Be not affrighted: Ye seek Jesus of Nazareth, which was crucified: he is risen; he is not here: behold the place where they laid him.
Meditation: WHAT THE WOMEN SAW IN THE SAVIOR
They acknowledged Christ's goodness to them and others. They recognized His limitless love. They recognized the way He treated them with respect. They saw righteousness in Him, and recognized Him as Master, Savior and Messiah. He was their hope and trust. He made them believe in the Kingdom of God. They saw His devotion to God, and for Christ's sake, they surrendered all and separated themselves from their fellow women and their manners. For Christ's sake, they refused to be counted with the world; for Christ's sake, they were now sure of heaven, no more segregation and scorn from legalistic religion and man-made laws.
They discovered true Love, Truth, and Peace in Jesus the Lord. So they made up their minds to be with him even on the calvary and the grave. Therefore, the women would not rest until they honored the body of Jesus.
Jesus the Lord is the liberator of mankind, especially, women, and for this we owe Him our lives and dignity. For in Christ Jesus neither circumcision availeth anything, nor circumcision, but a new creature. For we are all the children of God by faith in Christ Jesus. For as many have been baptized into Christ have put on Christ. There is neither Jew nor Greek, there is neither bond nor free, there is neither male nor female; for ye are all one in Christ Jesus.
Praise ye the Lord.