HEALING WHOLENESS HEALTH
IF YE KNOW THESE THINGS, HAPPY ARE YE IF YE DO THEM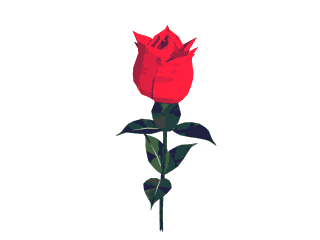 The World, My World, Oh my life.
The Years, the months, the days are fleeing!
Where am I, who am I, What am I doing?
The silence, the grave, Oh! What and end.
The Summer, the Winter, another year is gone.
The job, the chore, Life full of exhaustion!
A Rest, Some rest, before the fleeting years.
To Silence and rest at Peace I lie.
The aches, the pain, a body slowly dying.
The dreams, day dreams, life that could have been. In sorrows, in pain, all around is going.
The silence, the grave, place of peaceful rest.
Like a vapor, a dream, my life is vanishing.
Just a head stone, few would ever see!
The World, my World, Did I really live.
To silence, to the grave, I gently bow my head.
Life at best is very brief, like the falling of a leaf, like the passing of a dream, words of an old hymnal, but oh how true. These words are taking on new meaning for me as the years' role along. I am beginning to notice that I am made of joints, hinges and bones. Motion and locomotion is beginning to slow down, as joint's creek, crack, and complain when asked to do things they did gladly before. The body is serving notice, it might well tell me one of these days, "I quit."
The body is the dearest thing anyone has. When the body complains, it usually gets attention, sometimes it can be it Tylenol, Aspirin or Alka-seltzer. Occasionally now, as the years creep along, one has to check it into Hospital for some routine maintenance or to replace some missing parts. One fear or thought I dread most, is death. Though I don't think of it often, yet I know that it is there. I have been hoping, listening and waiting to hear that the doctors has found the cure to death. To escape death, to live forever in this material body, what a glory, or is it? I know of schemes people have tried in vain, hoping to prolong life. Yet, I have not heard of anyone escaping the silence of the grave.
The question then is, what is there anything beyond that awful grave? If there is, what is it. If not? Why not? Why are so many longing for something better after death? Why are so many religious? Why are we content to suffer through this short life, not knowing [surely] if there is another? If we only have one shot at life (it is appointed onto man once to die), why is there so much misery, hardship, pain, disease and ultimately death! If this is all that life is about, you can have it, yours and mine, I am not interested.
But life does offer much more than suffering, agony and physical pain. The Truth (as much as we can ascertain from ancient knowledge), is that life does not consist of just the body that suffers and dies. Rather, that life is made up of Spirit, Soul and Body. That the Spirit and Soul, though not visible, are real. In fact, the Spirit and Soul are the real and everlasting part of any person. It never dies. We understand that why the body (physical life) is full of pain is that the controlling spirit and soul are not in order, hence, the body is not in order. If this is the Truth (and it is), then man has only to rightly order his spirit and soul (mind), in other to heal his body and perhaps immortalize and free it from death.
We know of ONE who has done exactly that—CHRIST JESUS. As the son of Man, he lived, in perfect harmony of the trinity (Spirit, Soul and Body). His Spirit was the Spirit of God, His mind (will) was to do the will of God, His body was for service to mankind. He overcame death (resurrection) and immortalized his body (regeneration) and now dwells and lives for ever. While on the physical material plane, he was never sick. In fact, His ministry was to Preach, to Teach and to Heal all who were beaten by life; to preach the kingdom of God; to show mankind the way. He encourages us to follow in his footsteps, and to regenerate . This way, in this life we will triumph over all sickness, disease and even death. Believe it!
CHRIST JESUS IS THE WAY, THE TRUTH AND LIFE. His mission is a mission of Mercy. He comes to heal all that are hurt, spiritually, mentally and bodily. Not understanding that CHRIST offers complete healing, many continue to suffer under the load of disease and death. CHRIST Truthfully proclaims, "I AM THE RESURRECTION AND THE LIFE." Only through systematic study of the true Christ healing principles can one receive healing, health and life. CHRIST SAYS "I HAVE COME THAT THEY MIGHT HAVE LIFE, AND HAVE IT MORE ABUNDANTLY."
ARE YOU ENJOYING LIFE? DO YOU HAVE ABUNDANT LIFE? ARE YOU SICK? POOR? SUFFERING? ILL? SPIRITUALLY TORMENTED? WORRIED? IN PAIN? DO YOU NEED TRUE FRIENDS? CAN'T TAKE IT ANY MORE? LONELY? ADDICTED? OR DESPERATE?
COME, AND SEE THAT CHRIST AND CHRIST ONLY WILL LOVE YOU, WELCOME YOU, ELIMINATE YOUR SORROWS, AND GIVE YOU PEACE. COME! WHY CONTINUE TO SUFFER IN SHAME AND ALONE? CHRIST JESUS OFFERS YOU HOPE, HEALING, HEALTH AND LIFE. HIS MISSION IS TO SAVE THOSE WHO ARE LOST AND WONDERING.
THERE IS HELP. THERE IS HEALING OF ALL DISEASES, BOTH OF THE SPIRIT, SOUL AND BODY. THERE IS HOPE OF A HAPPY LIFE, HERE, NOW, TODAY, FOR YOU. COME AND LEARN HOW. COME! YOU WILL BE MADE WHOLE! DON' ;T DELAY! COME TO CHRIST!
"BEHOLD, I STAND AT THE DOOR AND KNOCK"
FOR HEALING, PRAYERS AND STUDY OF HEALTHY LIVING, CHRIST SCHOOL FOR LIVING
PEACE ON EARTH
December 14th, 2009
Topic:
Uncategorized
Tags: None